Please select an archived story to view:
Profile of a distinguished Canadian Child Life Leader: Diane Hart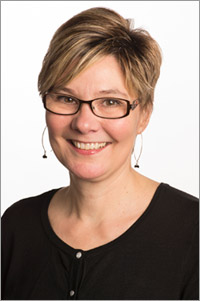 The Distinguished Service Award of the Child Life Council (www.childlife.org) is the highest award presented by the Child Life Council Board of Directors, recognizing exceptional members for outstanding contributions to the field of child life. This award has been given out over the last 27 years to exemplary leaders in the Child Life profession and in May of 2016, Diane Hart, Director of Patient and Family Centered Care at BC Children's Hospital, joined this select group.

Diane's career in child life began at BC Children's Hospital (BCCH) in 1988, where she was employed as a child life specialist on the adolescent unit for 9 years. In 1997, she moved from clinical work to be part of an initiative called ON TRAC—a unique, revolutionary service of support for youth and hospital staff to develop transition pathways from pediatric to adult care. Subsequently, Diane became the supervisor of the child life department, and then she welcomed an exciting opportunity: in 2001, she was seconded to BC Children's Hospital Foundation for one year, replacing a fundraising manager on maternity leave. Diane then returned to her site supervisor position, bringing her newly developed skill set regarding the Foundation and donors, and became the Director of Child Life in 2006.

In 2010, in conjunction with IWK's Child Life Department in Halifax, Diane received the first Canadian fellowship establishing a fellowship opportunity for new child life specialists at both sites for one year duration. Using this successful year of fellowship provision, Diane sought out funding within BC Children's Hospital to be able to continue offering a fellowship in child life for newly graduated child life interns. This fellowship continues today thanks to Diane's collaborative working relationships, her desire to create opportunities for new grads in the profession and the excellent reputation of her work and her department.

In 2013, Diane was very touched to receive the Partners in Care Family Advisory Committee's Award of Distinction, for going above and beyond in her promotion and support of family centered care within the hospital.

In 2014, Diane became the Director of Patient & Family Centered Care at BCCH. Among her many endeavours, she led the initiative to develop a biopsychosocial model of care at BC Children's Hospital which is a new model of care for allied health services. She was also very involved and integral in the site redevelopment occurring on the BC Children's Hospital campus as a new hospital building was taking shape. Previous to this planning process, Diane studied and received her accreditation through the Centre for Health Design with an eye to using this expertise in the upcoming planning process for a new hospital. Being able to use the initials EDAC (Evidence Based Design Accreditation and Certification) behind your name, as Diane has achieved, means you have demonstrated a thorough understanding of how to apply an evidence-based process to the design and development of health care settings. Diane has been a keen supporter of evidence based research in all aspects of her professional contributions.

Throughout her career, Diane has worked tirelessly for her professional body, the Child Life Council. This includes sitting on the Board of Directors at least three times including serving as its President from May 2012 to May 2013. She has been instrumental in setting up and serving on various tasks forces, committees and in advisory capacities to the Child Life Council including Conference Planning, Bulletin publication, Leadership Development and Nominating Committees. Diane is currently the chair for the Governance By-Laws Subcommittee as well as a consultant for CLC's Program Review and Development Service. She has also published a number of research articles and presented at the Annual Conference on Professional Issues of the Child Life Council numerous times. Diane has also been a vital member of the Canadian Association of Child Leaders for many years, including serving as President.

There are countless more examples of Diane's commitment to professionalism, promotion of leadership skills with her staff and colleagues, her enthusiasm in collaborative change to better service to patients and families, her role in education and outreach within and outside the hospital walls as well as many other skills and initiatives.

Diane joined the esteemed company of distinguished members, including Emma Plank, the founder of the profession of Child Life! Diane was presented with this award at the Child Life Council's Annual Conference on Professional Issues held May 2016 in Orlando Florida. This is a well-deserved award for a highly accomplished professional with a great passion for the Child Life profession and its service to patients and families.

Submitted by:
Joanne Hochu, MEd., CCLS,
Child Life Specialist, Child Life Department,
BC Children's Hospital, Vancouver, B.C.



Ronald McDonald House Charities® Southern Alberta
CCLS Providing Family Life Services

Ronald McDonald House Charities® Southern Alberta provides a home away from home for sick children and their families. The organization helps keep families together during one of life's most difficult times by providing temporary, affordable accommodations to families who must travel 45km or more for their child to receive medical care at one of Calgary's medical facilities. Ronald McDonald House Charities® Southern Alberta strives to be a home away from home when families need it most. It is a place for entire families to use, enabling them to keep their lives moving forward as normally as possible - despite a medical crisis.

The House can accommodate up to 23 families, each with their own suite and private bath, while sharing kitchen facilities and common areas. Although occupancy is not based on financial need, the nightly fee is purposely kept at a low rate to make it an affordable option for all families. More than 18,000 families have stayed at the House since it opened. It is one of 14 Houses across Canada and one of over 300 around the world.

Family Life Program
In addition to the facilities provided, the House offers a number of supportive programs. The Family Life Program offers emotional, educational and psychosocial support for patients, siblings and their parents. The Family Life Specialist, Alyssia, a certified Child Life Specialist, works out of the Craft Room where families can explore, be creative, develop mastery, and express themselves through art and play, all in a safe space. Being located in this space gives the Family Life Specialist a great opportunity to establish therapeutic relationships with the children and all of the families residing at the House.

The Family Life Specialist is available to families, offering one-on-one play sessions as well as group programming, both of which focus on effective coping and self-expression through therapeutic play. One-on-one sessions are called Me and We Time. During this time, the Family Life Specialist and child engage in medical play and explore customized self-expression activities.

Regularly offered group programs include:

Teddy Bear Clinic
With the goal of helping children cope and feel more comfortable with the hospital process, the Teddy Bear Clinic allows children to be in control of medical equipment in ways they're comfortable with. Each child receives a teddy bear and takes him/her through a 'clinic' experience using real medical tools and equipment. Using their imagination, children also register their bear, take vitals, administer an I.V., perform surgery and develop coping bags for their teddies.

Medical Play Fun
This program encourages therapeutic play in a variety of ways, from redesigning medical garb to painting with syringes. This program allows sick children and their siblings to express themselves and explore any feelings or concerns they may have about medical experiences.

Self-Soothing Kits
This program allows parents to open the channel of expression, explore mindfulness practices and develop new coping skills. The Self-Soothing Kit evenings take place once a month as part of the Recreation, Adult Fun 'N Fuss Program. In collaboration with the Family Services Coordinator, the Family Life Specialist runs sessions for parents staying at the House, educating them on mindfulness, engaging them in mindfulness activities and discussing positive ways to reduce stress. Parents are then encouraged to create a bag with tools that touch on the five senses and that can help minimize stress.
In addition to these programs the Family Life Specialist also supports patients and their siblings when they have upcoming procedures, return from a day of clinics at the hospital, and/or are nervous about an upcoming hospital visit. This allows for continuity in support and care that the children receive from the child life specialists at the hospital.

To learn more about the Ronald McDonald House Charities® Southern Alberta, visit www.ahomeawayfromhome.org.




Alyssia Premji
Family Life Specialist
Ronald McDonald House Charities® Southern Alberta
P: 403.240.3000 ext. 119
Follow us: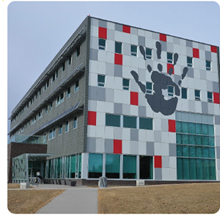 Creating a Safe Space for Children to Have a Voice: Child Life in a Child Advocacy Centre
Emily Synnott, BASc, CLSt Dipl.

The Sheldon Kennedy Child Advocacy Centre
The Sheldon Kennedy Child Advocacy Centre (CAC) is currently the most comprehensive Child Advocacy Centre in Canada, with a mission to provide hope, help and healing to children, youth and families impacted by child abuse.

Click here to download the full article (PDF).




Who Cares? More Than You Might Think
Supporting Young Carers through a Child Life Model

A hidden group of children and youth in Canada are starting to realize that they have a name and are not alone. Although the term 'young carer' is relatively new to North America, 12% of all children under the age of 18 in Canada are in a significant caregiving role for a family member due to a sibling, parent or grandparent having an illness, disability, mental illness, addiction or language barrier (Charles, Marshall & Stainton, 2010). These children and youth take on a variety of physical, personal and most impactful, emotional caregiving responsibilities. They can be found in the home, in the healthcare waiting rooms or at their family member's hospital bedside, rather than at school, at a friend's birthday party or on the soccer field.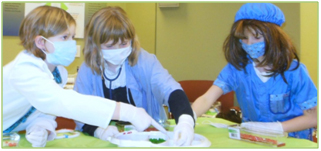 For many Child Life programs, as well as health care and social service programs, the focus and attention is on the individual with the illness or condition. This lacking of community supports leave the needs of the child in the home unmet and the role they play unrecognized (Baago, 2005; Frank, Tatum & Tucker, 1999). While there are many positive aspects that come with playing such an important role in a family, without the right support in place, that role consequently affects their emotional, physical, academic, and social well-being, placing significant strain on their future successes (Aldridge & Becker, 1993). However, research shows that given the proper support and interventions, young carers can thrive (Dearden & Becker, 2002; Rose & Cohen, 2010).

The Young Carers Program at Hospice Toronto has been working the past few years to give young carers in the Greater Toronto Area the recognition and support they need. Through the work done with families in providing home hospice palliative care over the last 25 years, Hospice Toronto recognized that the needs of young people affected by their family member's condition were often overlooked.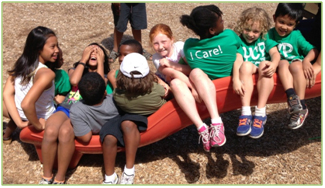 When speaking with community partners in 2009, it was clear that services would not be duplicated as the population was indeed invisible, and that this service was needed. With the mentorship of Sylvia Baago, who initiated the Young Carers Initiative in Canada, and Jenny Frank, the Programme Manager of the Children's Society in the UK, Hospice Toronto set out to create the second program and first urban model to support young carers in Canada.

Funding was received from the HRSDC Social Development Partnerships Program to not only start up a program, but to also create a toolkit for the program to be replicated nationally, to support young carers across the country. Research already completed in the UK and Canada helped to quantify the need and establish goals. Based on the highly successful model of supporting young carers in the UK, it could be assumed that a similar program would be successful in Toronto if implemented correctly.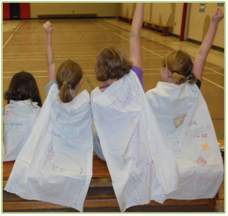 Since its implementation in 2010, programs and policies have been created and facilitated by a Certified Child Life Specialist with the goal of restoring balance and increasing psychosocial health. This is done by normalizing young carers' environments through strategically designed activities and providing opportunities for play and connections with other kids who understand. Whether someone is caring for a brother with autism, a grandpa with Alzheimer's or mom with depression, children connect through the common stresses and experiences. All programs promote stress relief and relaxation, self-expression, coping skill development and resiliency, while providing a break from their caring roles. Children and youth also have the opportunity to participate in healthcare play and education to learn more about their family member's condition to remove fear of the unknown.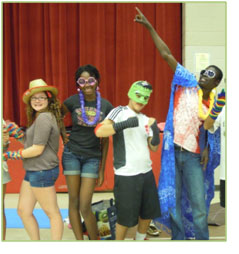 Once a family is referred to the Young Carers Program or the "YCP", a psychosocial assessment is completed with the child and a primary guardian, to assess the child's caregiving role, how it is affecting them and how the program can best support them. Members then have the option of attending any of the weekly and monthly programs that operate throughout the Greater Toronto Area. For many, this is the first opportunity children have had to express their feelings and worries. Programs range from monthly Special Events such as a Halloween party, to social-therapeutic programs, to workshops with themes of storytelling, leadership and school stress. The YCP also runs a 6-week progressive program just for young carers who take care of siblings, called YCP S.I.B.S. – Spectacular, Incredible, Brave Siblings™ where the unique needs of sibling carers are supported. Another successful integration of programs are the YCP Day Camps where up to 30 young carers come together for friendship, fun and learning, while being reminded that they are not alone. The Young Carers Program further recognizes older youth with the Youth Champions Committee, which engages current or prior young carers aged 16-24 with an interest in creating awareness about this population and using their personal experience to help guide the program.

As well as programs, YCP staff act as resources, advocates and supports for parents and their child where they need it the most. This includes in school where young carers are often unable to complete an assignment or study for a test, or need to be late or absent from school due to their complex caregiving role and the schedule of their family member needing to come first.

An evaluation completed in the fall of 2012 confirmed that the YCP is providing a significant service to young carers in the Toronto area. It has reaffirmed the outcomes and evaluation findings from young carers programs in the UK, including members feeling better about themselves and their caring role since joining the program. Parents have identified that the program has made a difference to their whole family by knowing that their child is supported and validated for their role, and knowing that they have a resource and advocate when needed.

The Young Carers Program has now completed the first stage of its toolkit, which will enable the program to be replicated nationally. The relative lack of awareness of the concept of "young carers" and the need for Child Life programming in alternate settings and for those affected by a family member's condition remains a challenge in Canada. There is a real need for more holistic models to be adopted by service providers to facilitate both identifying and providing services to support young carers, who are often reluctant to identify that they need help (Charles, Marshall, & Stainton, 2010). Often they fear that their family structure may change and their privacy will be compromised (Charles, Marshall, & Stainton, 2010). Communicating to families that parenting skills are not being judged is needed, as well as reminders that the real issue is often the absence of supports in the community and healthcare environments, which can ease the burden of care for young carers and their families (Baago, 2005).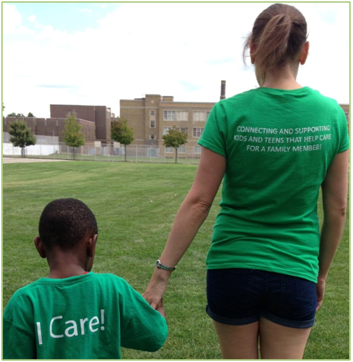 On a national level, Hospice Toronto's executive director is the co-chair of Young Carers Canada; a newly formed steering committee currently taking the necessary steps to become incorporated. This committee will be monumental in bringing together interested partners to increase awareness and stabilize supports for young carers across Canada. Together with colleagues across the country the we are moving forward the agenda of young carers. This is an important step in ensuring that children and youth will get the supports and services they need to thrive as young people in special circumstances.



To find out more about the Young Carers Program, or if you have interest in the toolkit, please visit our website at www.ycptoronto.weebly.com or contact us for more information:

Natalie Wilson, MA, CCLS
Manager of Programs, Young Carers Program
416 364 1666 ext 231 or [email protected]

References

Aldridge, J., & Becker, S. (1993). Children who care: Inside the world of young carers. Loughborough, UK: Loughborough University Young Carers Research Group.

Aldridge, J. & Becker, S. (1997). Prevention and intervention: Young carers and their families. Loughborough, UK: Loughborough University Young Carers Research Group.

Baago, S. (2005). Inside the developmental "Black Box" of young carers. Population English Edition, 2005.
Charles, G., Marshall, S., & Stainton, T. (2010). Demographics, profiles and initial results from the British Columbia Young Carers Study. Relational Child and Youth Care Practice, 23(4), 64-67.

Dearden C., & Becker S. (2002). Young carers projects: What do CCFR evaluation reports tell us about dedicated projects for young carers? Evidence, issue 4, Loughborough University.



Celebrating 25 Years of Therapeutic Clowning and Clown Doctoring in Canada and the United States

Twenty-five years ago, in 1986, two pioneering Hospital Clown Programs in pediatric facilities, were seeded. Miles away from each other, in two countries and unbeknownst to each other, Renée Ethans and Karen Ridd (Robo the Clown) of the Child Life Department at Children's Hospital, Winnipeg Health Sciences Centre, Canada, and Michael Christensen (Dr. Stubs) of the Big Apple Circus Clown Care program, New York City, United States laid the foundation. Their vision, inspiration and commitment have since spawned Clown Programs in hospitals and healthcare facilities across Canada, United States and around the world.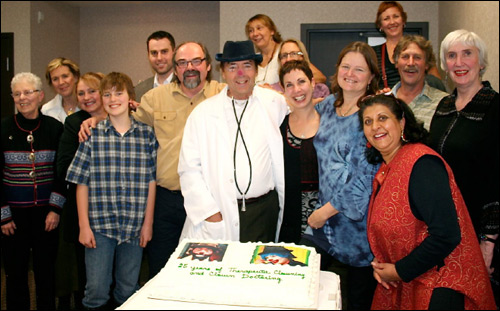 Twenty-five years later, in November of 2011, the Canadian Association of Therapeutic Clowns/L' Association Canadienne Des Clowns Therapeutiques (CATC/ACCT), held their 7th Annual CATC/ACCT Conference, "Celebrating 25 Years of Therapeutic Clowning and Clown Doctoring", at which Michael, Karen and Renée were honoured. This historical milestone marked the first time they met!

Therapeutic Clowns, Clown Doctors, family and friends from coast to coast enjoyed an intimate evening filled with the music of Canadian icon Fred Penner and Mark Seburn. CATC / ACCT President Fif Fernandes, of the Alberta Children's Hospital and Vice President, Cleve Sauer of IWK Hospital in Halifax presented a retrospective honouring the fool, jester, shaman and clown who played a crucial role in eastern and western cultures throughout history. They also honoured Hippocrates (470 BC – 350 BC) the father of western medicine whose constant troupe of clowns and musicians in his hospitals enhanced healing. This was the perfect springboard to introducing the work of our honoured guests.

In 1986, Karen, a social activist, noted the positive and empowering impact her mime clown Robo had with inner city children. Having asked herself, "Where are children marginalized and in great need of a clown?" she approached Ruth Kettner, Manager of the Child Life Department at Children's Hospital, Winnipeg Health Sciences Centre with her idea of using altruistic clowning to serve and support children in hospital. Dressed in clown costume, neon blue hair and mime white face, Ruth was totally smitten with Robo and sent her off to see Renée Ethans.

Renée, a forward thinker and visionary who was in charge of the in-house TV station could not have agreed more; and Robo, the bumbling fool who delighted children, their families and medical staff, was hired. Karen was the first known paid therapeutic clown to be a member of a health care team at a Canadian Hospital, and the program she initiated in Winnipeg in 1986 continues to this day.

Simultaneously, in New York City, co-founder and Creative Director of the Big Apple Circus, Michael Christensen was grieving the loss of his beloved older brother Kenneth to pancreatic cancer the previous year. On his knees and in utter despair, Michael made a commitment to serve. Within two weeks the phone rang, and Virginia Keim, Chief Officer of Development, requested he perform as his character Mr. Stubs at an event called Heart Day. This was an annual celebration for children who had undergone cardiac surgery at Morgan Stanley Children's Hospital of New York Presbyterian.

Before his death, Kenneth gave Michael an old medical bag, purchased at a second-hand shop. Now, donning a white lab coat, medical bag in hand, Mr. Stubs made his first appearance as Dr. Stubs. Deadpan, he addressed the audience, "From now on you can eat whatever you want as long as it is part of the four major food groups: pizza, popcorn, chocolate, and beer." The room, packed with medical professionals, donors, families and children who had survived heart surgery, erupted in laughter. Michael was asked to explore the potential of clowns on regular rounds in hospitals, and the Clown Care Unit (CCU) was born. Twins by different Mothers!

Each of the honourees was presented with original artwork, depicting a special moment in their early years. David Langdon, Clown/Child Life Specialist at the Winnipeg Health Sciences Centre since 1989, who uses two distinct clown personae based on both Karen and Michael's work, honoured Renee Ethans with a portrait based on a charming scene in the 1987 video "Robo in the Hospital". The picture symbolized Renee's part in bringing Karen's vision to fruition and her supervising the program over the past 25 years.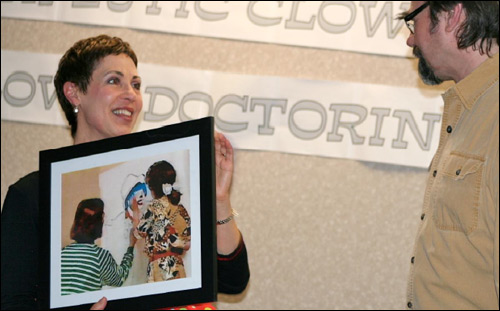 Renee states, "Because we were previously using puppetry and closed circuit TV as child life tools, we already recognized the therapeutic value of humour and play. We were totally primed and open when Karen came to us with the idea of using clowning in a pediatric hospital setting."

It was through a prophetic dream of being a clown in the 80's and then discovering Karen through an interview on the news in the early 90's, Joan Barrington's dream came to fruition. By 1993, Joan fundraised and founded The Therapeutic Clown Program at Toronto's Hospital for Sick Children. In 1999, along with Mary Hirst, she founded Therapeutic Clowns Canada (TCC), a nonprofit foundation, created to help bring therapeutic clowning to all major pediatric facilities across Canada through the provision of seed funding and the training of therapeutic clown practitioners. What originated with the birth of Robo and the Robo Project continues with solo therapeutic clown models in programs coast to coast.

Joan presented Karen with a commissioned portrait of Robo with her invisible dog from her early years.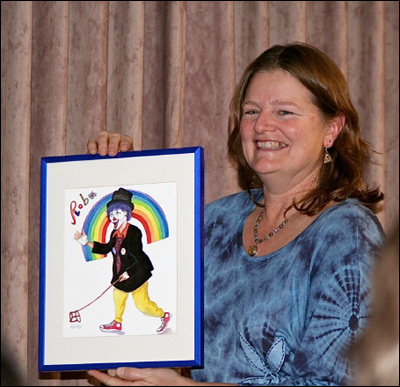 Touched by the evening, Karen states, "I often feel very grateful that; while I have the personality of an initiator I don't have a great sustainer personality. I feel so blessed that I was able to initiate and David took over and then initiate and Joan took over. I am so grateful for all of you that have carried this work for so long. What an incredible honour it has been to have a chance to do what I have loved to do. My dad, my late father, used to say "Find what you love to do and play. Do it with play and joy." And that is what we get to do, what we are called to do and what we have the honour of doing. Thank you for letting me be part of that journey."

A pivotal moment for Paul Hooson, a professional clown and puppeteer from Vancouver, was the 1990 Life Magazine featuring the Big Apple Circus Clown Care Unit, and a photo of Dr. Stubs and Carmelo, a child patient with amazing spunk, who joined Dr. Stubs and the Clown Care Unit on rounds. Paul was inspired to found the Doc Willikers Therapeutic Clown Doctor Program in early 1994 as a solo clown doctor, the first of its kind in Canada. He was generously mentored by Michael and the CCU. The photo was seen globally, and from around the world came numerous requests to mentor with Michael, and Clown Doctor Programs mushroomed.

Paul presented Michael with a commissioned pastel of the 1990 Life Magazine photo that changed millions of lives for the better.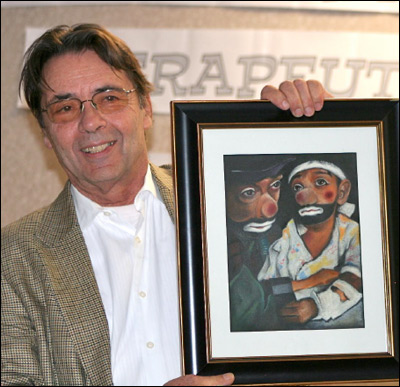 During his keynote, Michael applied make-up, glued on his clown nose, donned a hat and seamlessly transformed into Dr. Stubs. He then proceeded to weave heartfelt stories together with demonstrations of medical parody, including the proper use of a heart accelerator, a bone adjustment and a highlight of the evening - Dr. Stubs performing a red nose transplant on Karen.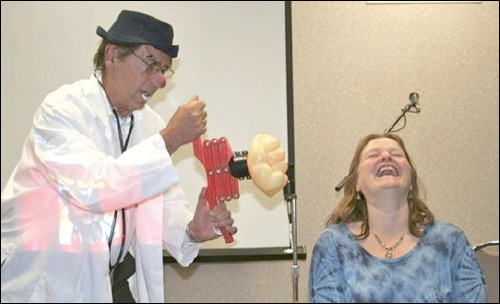 After relating the story of Big Apple Circus Clown CareTM and the many programs it has inspired across Europe and South America, Michael concluded, "So Karen, Renée …It is just totally, completely, utterly and wonderfully out of our hands. It was never really in our hands. It was something that passed through us, continues to pass through us. It was always bigger than us and we are all grateful to be a part of it. It is a story with a happy beginning, a happy middle and no end in sight!"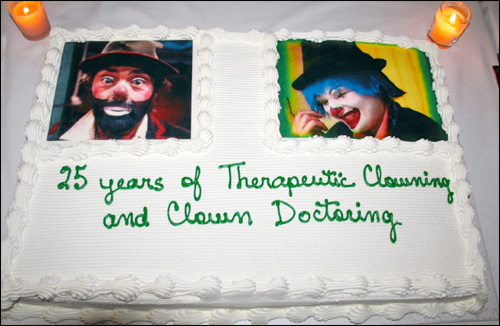 The evening ended on a sweet note, with the cutting of a custom made cake depicting Dr. Stubs and Robo in action. May the next 25 wonderful years be as exciting and rewarding as the first.

Original portraits of Robo and Dr, Stubs were created by Karen E. Gersch (http://artbykeg.info/), who is also a Clown Doctor with the Big Apple Circus Clown CareTM.

Photos by Hamish Boyd and Ruth Cull

www.therapeuticclowns.ca

Linda Skinner
Chief, Child Life & School Services; Coordinator, Child Life, Centre Wide
IWK Health Centre, Halifax, NS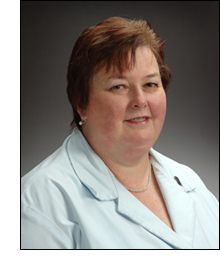 Linda Skinner is a consummate leader. In 2009, she received the Children's Miracle Network Achievement Award for a lifetime of service and "significant contributions to the overall practice and directions of Child Life Services throughout Canada and the United States". This prestigious award, along with the Child Life Council's Distinguished Service Award in 1997 for "furthering the development of the child life profession" reflect her unwavering commitment to the profession of Child Life and ultimately the lives of children and families.

Linda's primary goal is to ensure the needs of children and families in hospital are "the primary focus" at the IWK Health Centre. Everything she does, every component of her work as the Chief of Child Life, as a clinician, as a researcher and as an educator is related to making certain the lives of children and families are improved and made easier by the services we provide. She has always practiced and trained others to understand what it means to practice "true family-centred care".

Linda is an internationally recognized leader. She has been integral in the promotion and development of the child life profession. This is demonstrated by her involvement with the Canadian Association of Child Life Leaders, the former Association for the Care of Children's Health, the Child Life Council and her new passion, The Canadian Child Life Institute. She has contributed to publications, has been a consultant in developing new child life programs, an educator and a researcher. She has nourished and supported leadership development in individuals by encouraging participation in program development, committee involvement, independent decision making and research. Through her volunteer work as a Committee Member, a Board Member and/or consultant, Linda continues to be a mentor and advance the profession.

Her background as a teacher is evident in her never ending desire to teach administrators, staff, health professionals, children, families and the community at large about anything related to helping children and families cope and flourish during stressful events. She is a regular presenter at Child Life Council Conference, has developed university courses (for Mount St. Vincent University 2002, and McMaster University's Child Life Online Program) and has been a Plenary Speaker as far away as New Zealand.

Linda has led the way in developing and/or supporting the development of innovative programs and services in the Maritimes, and in fact in North America. Here are some examples:
First hospital-developed Child Life Internship Program in Canada, IWK, 1992
First Child Life undergraduate course in the Maritimes, 2002
Redevelopment of the Playgarden for outdoor play programming, IWK, 1988
One of the first Family Resource Libraries for paediatric families, IWK,1991
TV2U- a video lending program, IWK
TV4U- closed circuit television for all inpatient paediatric rooms,1981, IWK
Hospital travelling suitcase- suitcase filled with child friendly materials to help children become familiar with hospital equipment, 1978, adapted over time, IWK
CLAIP- Child Life Assessment and Intervention Plan, 1989, 2002
Child life consultant to Canadian Association for Health Services Accreditation
Within ACCH Atlantic Affiliate, helped in the development and implementation of the travelling workshops "Creating Supportive Environments for Child and Families in Hospital" to eight Nova Scotia hospitals sponsored by ACCH, 1992
Linda's leadership and commitment to child life is enhanced by her ability to see the humour and joy in life. Her capacity to tell stories, share the history of the profession and enjoy the important things in life is at the core of this wonderful leader.

Submitted by Chantal LeBlanc, Child Life Specialist, IWK Health Centre; Upedia Ambassador, Canadian Child Life Institute
March 2010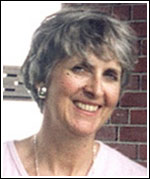 Profile of a Distinguished Canadian Child Life Leader: Kathie Moffatt

Kathie Moffatt was the first President of the Canadian Association of Child Life Directors, now the Canadian Association of Child Life Leaders. She played an active role in the Association for the Care of Children's Health and the Child Life Council. She was an educator of our profession to many other Health Care Professionals and a mentor to many of her colleagues. Kathie passed away August 1, 2002.

Although Kathie's life was short it was well lived. Her contributions to our profession were many. Her dedication to the Child Life Departments at Montreal Shriners Hospital, which she set up and the Montreal Children's Hospital initiated much of the foundation of Child Life we see in our Canadian Hospitals today. Her co-workers describe Kathie as a skilled administrator, deeply concerned with the well being of her staff. "She supported us when our work seemed overwhelming. No matter how busy she was, she was there to listen".

Kathie's efforts on behalf of children was not limited to North America, it extended overseas. During her last ten years, she worked for the International Children's Institute on a Canadian International Development Agency (CIDA) – supported program aimed at rehabilitating injured, ill or traumatized children in Bosnia. Her role in mentoring the program in Sarajevo was "vital", according to those who worked with her there. The efforts prompted the CIDA Bosnia office to announce funding of four playrooms in local hospitals.

Always ready to affect change, Kathie used conferences to stimulate the profession not only by presenting but also by taking new ideas back to her program. The Child Life Program at Shriners was certainly a model for other programs in North America. Always ready for a challenge she left her beloved Shriners and moved to Montreal Children's Hospital whose Child Life Program had suffered many staffing cuts and was in need of leadership. Through volunteer organizations she transformed a once drab Toy Lending Library into a bright, welcoming room where patients and families could relax away from the wards. In 2000 Kathie's long anticipated Family Resource Library opened. Staffed by a professional librarian it provides information on childhood illness and treatment to patients and parents. Kathie was one of three Child Life Consultants to work with the Canadian Council on Health Services Accreditation (CCHSA) that established the CCHSA Accreditation Standards for Child Life Programs.

Kathie's son Brady received, on her behalf, the Distinguished Service Award at the Child Life Conference held in Montreal in 2003.

Kathie touched the lives of many colleagues and friends. Her love and knowledge of different types of ales educated many and promoted intimate conversation. Although greatly missed she is remembered by many with affection and joy.

Submitted by, Steven Fletcher, Friend and Colleague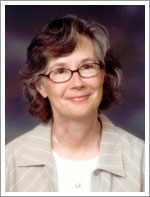 Profile of a Distinguished Canadian Child Life Leader:
LeeAnn Derbyshire Fenn M.Sc., CCLS

Winston Churchill once said, "We make a living by what we make, but we make a life by what we give." LeeAnn Derbyshire Fenn has certainly made giving a part of her life's work. In doing so, she has made a long lasting impact not only within the child life profession, but also in children's psychosocial care around the globe.

The significant accomplishments LeeAnn has made throughout her career are indeed a reflection of her passion for child life, her personal drive for best practice standards and her sheer determination. She has touched our profession in every way as a child life clinician, educator, author, researcher, consultant, visionary and mentor.

Pages could be written about LeeAnn's career and the reasons why she has been chosen for this CACLL special feature and likewise for being honoured as the Child Life Council's 2008 Distinguished Service Award winner. I believe these highlights will clearly outline why she so deserves these great honours.

Throughout LeeAnn Derbyshire Fenn's career she has been a:
Child Life Specialist within Pediatrics at McMaster University Medical Centre
Director, Co-Director, Online Distance Learning Coordinator and Associate Clinical Professor in the Child Life Studies Post-degree Programme at McMaster University
Visionary leader as she oversaw the development of six child life professional development online courses at McMaster University. These were the first to ever be offered and have now been taken by professionals from over ten countries to date.
Researcher in Child Life
Chair and Co-Chair of committees within the Canadian Association of Child Life Leaders including the 'Education Committee' and 'Nominating Committee'
Chair of Child Life Council committees including the 'Mission, Vision, Values Committee' and 'Revision of the Official Documents Committee' in addition to Co-Chair of the 'Education Committee'
Member-at-Large on the Child Life Council Executive Board
Child Life Professional Certification Exam Writer
Presenter and Co-Presenter at numerous Child Life conferences
'Child Life Resources' business owner and consultant
Co-author for a chapter entitled Child Life: A Global Perspective within R. Thompson & P. Power's book The Handbook of Child Life due for publication in 2008
Zig Ziglar pointed out that "Outstanding people have one thing in common: an absolute sense of mission." The list above clearly demonstrates LeeAnn's success in her mission to advance and promote child life practice and children's psychosocial care around the world. She has made a tremendous impact on the child life profession through her collaborative efforts to develop our profession's Mission, Vision and Values statements, lead in the development of the Child Life Council's first strategic plan, and revise our profession's Official Documents (i.e. operating principles, competencies and standards).

She has similarly made a tremendous impact on children's psychosocial care around the world by empowering professionals with knowledge that has influenced how they engage and support children, youth and families in their practice. It is therefore difficult to ascertain how many children and families have directly benefited from LeeAnn's wisdom and clinical skill as a result. It is simply impossible to calculate or comprehend.

LeeAnn Derbyshire Fenn will always be known as a great Canadian leader. Her kind spirit, wisdom and wonderful sense of humour have left a mark on everyone who has had the privilege of meeting her.

Thank you LeeAnn for your vision, passion and continued leadership. The CACLL applauds your contributions and this well-deserved recognition.

Submitted by Cathy Humphreys, Co-Director Child Life Studies, McMaster University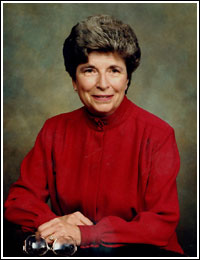 Profile of a distinguished Canadian Child Life Leader: Ruth Snider



Ruth Snider is synonymous with child life leadership in Canada and abroad. For over twenty years, Ruth worked tirelessly to advocate for the profession primarily because she always kept the needs of the children at the heart of her work.

In 1972, Ruth came to McMaster University Medical Centre (MUMC) as director of the child life clinical programme establishing, with the paediatric healthcare team, exceptional humanistic and family-centred care in paediatrics. She was influential within the healthcare team, advocating for high quality and developmentally responsive psychosocial programmes for children and their families.

Ruth was president of the Child Life Council from 1984-86, and received the Distinguished Service Award in 1989 as a result of her many contributions. In 1992, Ruth was the recipient of the ACCH (Association for the Care of Children's Health) Gene Stanford Power of One Award for her extensive contributions to the psychosocial care and advocacy of child life services to children and families in healthcare.

Ruth was appointed to the Department of Pediatrics faculty in 1981. She contributed a chapter, The therapeutic use of play in helping children whose lives are threatened, to a book edited by Dave Adams and Eleanor Deveau titled Beyond the innocence of childhood, published in 1995. Her involvement in academic endeavours led several paediatricians to urge the development of an educational programme for child life specialists. Although there were a number of programmes in the United States, there were none in Canada.

Ruth's vision was realized when in 1989, The Child Life Studies Diploma programme was approved by McMaster University and the first eight students were accepted into the postprofessional diploma programme. The problem-based learning curriculum coupled with internship placements continues to provide students with the integration of knowledge and practice in the full scope of child life service. The quality of the knowledge and skills of the graduates is recognised across North America.

Taken together, Ruth's work, vision and influence have endured and many of her founding activities continue today, a testament to her lasting legacy on behalf of children and families.

Submitted by Donna Koller, Ph D., Academic & Clinical Specialist, Child Life, The Hospital for Sick Children, Toronto, and LeeAnn Derbyshire Fenn, MSc, CCLS, Distance Learning Coordinator, Child Life Studies, McMaster University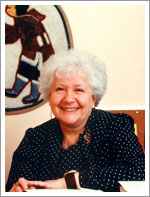 Ruth Kettner, Child Life Director, Children's Hospital, HSC Winnipeg 1970 - 1987

"Pioneer, mentor, visionary, educator, nurturer" – these are only a few of the words that could begin to describe Mrs. Ruth Kettner, recipient of the 2004 Child Life Council's Distinguished Service Award. Ruth earned her Diploma of Applied Arts in Early Education from the Manitoba Institute for Technology, and a certificate in Special Education from the University of Manitoba. As Director of child life at Winnipeg Children's Hospital from 1970 – 1987, Ruth was a gifted and innovative leader, who, in her inimitable style of grace and charm, developed numerous ground-breaking programs to support the psychosocial needs of children in hospital. She developed orientation programs for pre-op surgery, and for introducing the hospital to schools. She co-developed anatomically correct patient puppets for medical teaching and launched CHTV, our child life closed-circuit tv station. She instituted child life in Cancer Care Manitoba and incorporated clowning and humour therapy into child life services. All of these endeavours continue to thrive today.

Ruth Kettner was a compelling advocate for child life and was always able to secure funds from administrators, and support and trust from skeptics. Most importantly, Ruth believed in what she was doing – it was all based on her faithful and deep caring and compassion for children and their welfare. She advocated for social service rounds and for a playroom on every inpatient unit. She advocated for family-centred care, for Services for Aboriginal Children, and for a grief support system for parents who had lost children, called Compassionate Friends. She advocated in any way she saw fit that would ameliorate the lives of children and families in hospital.

Ruth was a mentor and educator. She lectured to medical, respiratory therapy, and nursing students and mentored local and international child life students. A crowning glory in her career, for which Ruth felt deeply honoured, was her appointment as Assistant Professor with the Department of Pediatrics of the University of Manitoba School of Medicine. She has also been celebrated with the Queen Elizabeth Silver Jubilee Medal in 1977, the YWCA Woman of the Year Award in 1978, and an earlier version of this Child Life Council Award in 1987. Ruth was actively involved in child life beyond her Winnipeg Hospital borders, liaising and working hard with other specialists and leaders in the Canadian Association of Child Life Leaders, ACCH and CLC to further the practice of child life. She held office in ACCH as both President of the Mb. Affiliate and National Chairperson of the Affiliate Development and Coordination Committee, in CLC as Secretary and as a member of the Children's Health Care Journal editorial board.

In 2003, after being long retired, Ruth came back to Children's Hospital and requested to volunteer in child life at the age of 80. And when the nurse placed a sick baby in her arms on her first day back, she said to herself, "My God, they've given me a gift." And that sums up Ruth Kettner.

Ruth has given us all a gift – the gift of caring, sharing, and doing. Her wisdom, selfless work, and dogged determination has left a strong legacy of beliefs and practices that will continue to be upheld.

Sumitted by Renée Ethans, CCLS, Manager of Child Life at Winnipeg Children's Hospital


CELEBRATING THE HISTORY OF CHILD LIFE IN CANADA

Cathy Humphreys, CCLS, McMaster University Child Life Studies Programme, Hamilton, Ontario
Chantal Leblanc, CCLS, IWK Health Centre, Halifax, NS
Nora Ullyot, CCLS, Children's Hospital of Eastern Ontario, Ottawa, ON
Morgan Livingstone, CCLS, Consulting and Therapeutic Services, Toronto, ON

The Canadian Association of Child Life Leaders held its 30th annual meeting in Edmonton, Alberta in October 2008. It was a time to celebrate not only where we have been as a profession and organization, but also to celebrate our future. As child life has grown and flourished, Canadians have been integrally involved in charting the course of the profession. The purpose of this article is to present the distinct history, circumstances and contributions of Canadian child life professionals to the growth of our field.

Child Life Professional Practice
Montreal Children's Hospital started one of the first child life programs in North America in 1936. There are now approximately 40 child life programs included in 12 children's hospitals in Canada, and a number of paediatric units within Health Science Centres and community hospitals. While many child life specialists continue to work in traditional hospital based programs in Canada, there has been an increase in the number who have established positions within alternative or non-traditional settings such as dentistry, mental health, private practice, Family and Children's Services, Canadian National Institute for the Blind, Settlement and Integration Services, and so on. As such, our profession continues to grow in Canada, through advocacy and community recognition of the value of child life skills.
Intercultural competence is an important part of our clinical practice. Canada is a cultural mosaic that embraces diversity, and as such the individual cultures within our country preserve their distinct identity and contribute to the fabric of the nation as a whole. Sensitive and respectful support of such diversity is an important element in meeting the needs of children, youth and families.

While Canada's population ranks 36th in the world (www.geographic.org, 2003) with an estimated 32,848,041 people (Statistics Canada, 2007), we rank as the 4th largest country by geographical area in the world (www.geographic.org, 2000), This means that children and families must sometimes travel great distances for health care services, particularly for specialized paediatric care. Child life specialists must also provide support and strategies to assist children and families with the separation they experience from their home communities and support networks.

Our geographical distance also poses challenges for child life collegial collaboration and support. In 1978, a meeting of child life directors was held, with yearly meetings thereafter, to discuss challenges and issues faced within the profession of child life in Canada. Standards for child life programming, educational preparation, varying program sizes, budget constraints and solution-oriented support were part of those early meetings and led to the establishment of the Canadian Association of Child Life Directors in 1987. In 1997, the name officially changed to the Canadian Association of Child Life Leaders (CACLL), to reflect the change within the health care system's organizational structure, the transformation of most Child Life Director positions to that of a Professional Practice Leader, and to recognize the role of leadership in child life practitioners who work in the community.

As evidenced by our 30th annual meeting, we continue to support one another and convene yearly to network, plan advocacy strategies within Canada and share common issues about the child life profession. A recent partnership has developed between the CACLL, the Canadian Association of Paediatric Health Centres (CAPHC), and the Kids' Health Links Foundation. These are exciting partnerships expected to create a stronger voice on behalf of Canadian children and youth receiving health care.

Child Life Education Opportunities
McMaster University in Ontario began the first and only post-graduate child life specialist training programme in Canada within the Faculty of Health Sciences in 1989. There are several Universities that offer child life or related courses and placements within their undergraduate Child and Youth or Child Studies degree programs; University of the Fraser Valley and the University of Victoria are among these. Through recognition of the needs of the culturally diverse and rural northern and First Nations population, a new child life concentration has been developed at Cambrian College. Several Canadian hospitals have also developed their own internship programs for eligible university graduates who are not associated with a university that meet certification eligibility requirements.

In recognition of the need for distance education opportunities, the first child life on-line professional development courses were developed at McMaster University in 1999. These courses meet the Child Life Council's (CLC) criteria for child life professional re-certification by professional development hours. (For more information see www.fhs.mcmaster.ca/childlife). These courses have met the ongoing learning needs of individuals from 10 countries to date. There is now an initiative underway to begin creating on-line child life university credit courses as a result of increasing demand.

Canadian Involvement in the Growth and Development of the Child Life Profession
Canadians have been actively involved in the evolution and growth of the child life profession from its beginning in North America. Five Canadian child life specialists and pioneers (Ruth Snider 1989, Linda Skinner 1997, Kathie Moffatt 2003, Ruth Kettner 2004, LeeAnn Derbyshire Fenn 2008) have received the Child Life Council Distinguished Service Award as a result of their significant contributions. Ruth Snider, former Child Life Director of McMaster Children's Hospital, was one of four leaders who met in 1981 as part of the Ad Hoc Committee on Structure for Child Life Professional Issues, which recommended the formation of the CLC. Ruth went on to be the first Vice-President and second President of the Child Life Council. Later, five Canadians were elected by the membership to participate in the Vision-to-Action meeting in 1996 that developed the first strategic plan for the future direction of the CLC. Canadian members were actively involved in the development of the child life profession's Mission, Vision and Values statements, the Official Documents (and its later revised version), publications Making Ethical Decisions in Child LifePractice and Guidelines for the Development of Child Life Programs among others. Through unanimous board approval in 1997, the CACLL President and liaison to the Board became a voting member of the Child Life Council Executive Board. In addition to the CACLL Liaison position, Canadian members have held other CLC Board positions, such as Member at Large, Secretary and CLCC Senior Chair. CLC involvement has also been at the committee level, both as members and as Committee Chairs, including Certifying Chair, Bulletin Editor, and others.

Several Canadian child life specialists are now involved in child life research and have published articles, book chapters, and other resources. Over the past decade, there has been a noted increase in the reference to the child life profession in publications such as the Canadian Paediatric Society position statement on "Treatment decisions regarding infants, children and adolescents," and the Brain Tumour Foundation's "Brain Tumour Resource Handbook: Paediatric Version."

It is an exciting time for child life in Canada. There are many opportunities for collaboration that will enhance paediatric psychosocial care through newly forged partnerships and alliances. The CACLL's vision to provide leadership for excellence in psychosocial care for children and youth is becoming our reality as a result. We look forward to the coming year and to the reports we can make on our new developments during this 30th anniversary year.

References
Health Canada. (2007) Health care system. Retrieved March 16, 2007 from http://www.hc-sc.gc.ca/hcs-sss

Statistics Canada. (2007). Canada's population clock. Retrieved March 16, 2007 from http://www.statcan.ca/english/edu/clock/population.htm

www.geographic.org (2000). Total Land Area. Retrieved February 19, 2009 from http://www.photius.com/wfb1999/rankings/total_land_area_0.html

www.geographic.org (2003). Population 2003. Retrieved February 19, 2009 from http://www.theodora.com/wfb2003/rankings/population_2003_0.html

** article has been revised from its original form published as: Humphreys, C., Leblanc, C., Ullyot, N., Livingstone, M. (2007) Northern Lights- Celebrating Child Life in Canada. Child Life Council Bulletin, 25(3) 6,11.**